---

---

---

---

---

---
Website design by Gerald England
This page last updated: 22nd February 2009.
---
NEW HOPE INTERNATIONAL began in 1980 after the editor lost control of Headland, the magazine and press he founded in 1969.
For more than 20 years it published a range of Books, Magazines and Audio productions.
More details of the history of Headland and the first ten years of New Hope International can be found in the book Editor's Dilemma.
---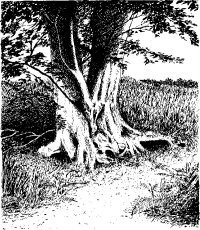 AABYE
(formerly New Hope International Writing)

An eclectic collection of poetry from the traditional to the avant-garde, haiku to long poems, including translations. A collage of writing that consistently surprises.

Issue C — Poetry by Liz Atkin, James Bell, Eliza G. Bonner, Helen Buckingham, Philip Burton, Jennifer Compton, Martin Cook, Celia Crook, Margaret Eddershaw, Ann Egan, Ian M Emberson, Richard George, David H.W. Grubb, John Halladay, Nicholas Hancock, Chris Hardy, Edmund Harwood, Eve Jackson, Jamini Kanta Jagadev, Ann Keith, Emma Kellingray, Martyn Lowery, Andrew Mayne, Aongus Murtagh, TN Muthee, John Ower, Brian Louis Pearce, Philip Ramp, Clare Shaw, Joan Sheridan Smith, Jacqueline Sousa, Ray Stebbing, Virgil Suarez, Sarah Tait, Steven Taylor, Deborah Tyler-Bennett, Philip A. Waterhouse, Gary Webster, Bill West, Peter Williams, Fiona J. Woollard and Bill Wyatt.

12 Haiku and a haibun by the late John Crook Tributes to John Crook from hortensia anderson, paul t. conneally, Gerald England, Ferris Gilli, Gail Goto, Sue Mill, David Platt and Elizabeth St. Jacques.

Cover design by Steve Leighton. Additional artwork by Charlotta Bergkvist
Read a review of issue B by Ron Woollard
---
ISSN 1461-6033
Aabye is closed to submissions